Bay Island Designs – Servicing the SMBI
Specialising in "one off" house designs to suit the unique environment of the Southern Moreton Bay Islands.
We have designed more than 350 homes, mostly in the SMBI: Karragarra Island, Macleay Island, Lamb Island and Russell Island.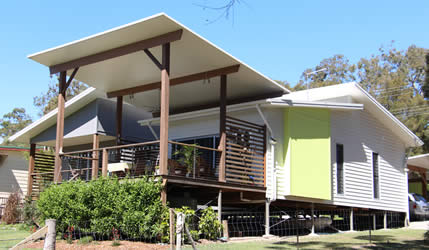 Designing your island dream home
Bay Island Designs offer a complete package including site survey, soil testing, and energy rating. We can also provide engineering for the building. Check out some of our unique building designs.
We are also happy to liaise with Council and make Town Planning applications, plumbing and building approvals.
Bay Island Designs are also accredited to do Site Evaluation/Effluent Disposal Reports for unsewered areas. We highly recommend the "Advanced Enviro-Septic" bed system for waste water disposal.
Before you call us read 'First Steps'!